We're most likely at least three, and possibly even four or five months away from Samsung's official unveiling of the Galaxy S23 family, but the leaks have started in earnest today, with renders of both the vanilla Galaxy S23 as well as the Galaxy S23+.
As you can see below, the design is changing next year, even if these are still going to be eminently recognizable as Samsungs.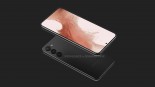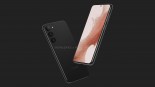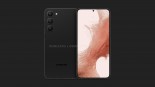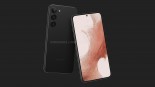 Samsung Galaxy S23+ leaked renders
On the back there's no more camera island to speak of, instead each camera is housed in its own round protuberation. If you're thinking you've seen this before somewhere, of course you did – Samsung's very own Galaxy S22 Ultra had a very similar design. Looks like in 2023 it will spread to the entire family.
Otherwise, there's not much to speak of here – the front is still all-screen, and the selfie camera is still to be found in a centered hole-punch. The Galaxy S23+ will however be marginally bigger than its predecessor, boasting the same size 6.6-inch screen but measuring 157.7 x 76.1 x 7.6 mm – compared to 157.4 x 75.8 x 7.6 mm, which are the S22+'s measurements.
Rumor has it we should expect 25W charging support, and the Snapdragon 8 Gen 2 or the Exynos 2300 at the helm. The S23+ is said to have the model number SM-S9160.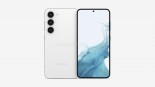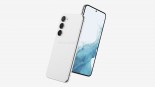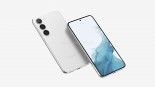 Samsung Galaxy S23 leaked renders
The S23 will keep the 6.1-inch screen size of its predecessor too, measuring 146.3 x 70.8 x 7.6 mm – once again marginally taller and wider than the model it will be replacing, which was the S22 that came in at 146 x 70.6 x 7.6 mm. Specs should be the same for the S23 as for the S23+, aside from battery capacity of course, which is tipped to get a 5% increase, which means we could end up with 3,900 mAh.