Advocates encourage adoptions to celebrate National Rescue Dog Day KMGH
The 'Devil Bird' Lands in New York, With More Likely to Come NYT
Climate
As Alberta Burns, Politicians 'Dare Not Speak' of Climate Change The Tyee. Commentary:

Incredible satellite imagery over western Canada this morning.

Most of the province of Alberta sits beneath the most solid blanket of wildfire smoke I've ever seen. #abfire #ABfires pic.twitter.com/XxQZd5VCiZ

— Kyle Brittain (@KyleBrittainWX) May 20, 2023

New $800M sustainable aviation fuel plant planned for Washington state Seattle Times (PI) but Shhh…It's Only Voluntary Doomberg (PI).

Time to pay the piper: Fossil fuel companies' reparations for climate damages One Earth, Cell:

The recent progress in climate attribution science makes it evident that [the companies that engage in the exploration, production, refining, and distribution of oil, gas, and coal] have played a major role in the accumulation and escalation of [the costs of climate harm] by providing gigatonnes of carbon fuels to the global economy while willfully ignoring foreseeable climate harm. All the while they successfully shaped the public narrative on climate change through disinformation, misleading 'advertorials,' lobbying, and political donations to delay action directly or through trade associations and other surrogates. Fossil fuel companies have a moral responsibility to affected parties for climate harm and have a duty to rectify such harm.
Water
Water, Water Everywhere, Yet Local U.S. Planners Are Lowballing Their Estimates Inside Climate News
#COVID19
Omicron Spike confers enhanced infectivity and interferon resistance to SARS-CoV-2 in human nasal tissue (preprint) bioRxiv. From the Abstract: "This entry pathway unlocked by Omicron Spike enables evasion of interferon-induced factors that restrict SARS-CoV-2 entry following attachment. Therefore, the increased transmissibility exhibited by Omicron in humans may be attributed not only to its evasion of vaccine-elicited adaptive immunity, but also to its superior invasion of nasal epithelia and resistance to the cell-intrinsic barriers present therein." So, while we wait for Godot nasal vaccines, work the sprays….

Major Update: Masks for Prevention of SARS-CoV-2 in Health Care and Community Settings—Final Update of a Living, Rapid Review Annals of Internal Medicine. A metastudy. Since we've decided to hand an engineering problem over to evidence-based medicine, so-called, I imagine it's only a matter of time before industrial masking becomes a target of anti-mask fervor (funded, naturally, by firm owners).

A Methodological Framework for Assessing the Benefit of SARS-CoV-2 Vaccination following Previous Infection: Case Study of Five- to Eleven-Year-Olds Vaccines. Model. From the Abstract: "We show that the most important drivers of benefit are: the degree of protection provided by previous infection; the protection provided by vaccination; the time since previous infection; and future attack rates. Vaccination can be very beneficial for previously infected children if future attack rates are high and several months have elapsed since the previous major wave in this group. Benefits are generally larger for Long Covid than hospitalisation, because Long Covid is both more common than hospitalisation and previous infection offers less protection against it."
Poultry worker with bird flu travelled to SCOTLAND while positive, sparking warning of a potential 'disaster' Daily Mail. But freedom!
Several Moscow districts under quarantine due to bird flu Anadolu Agency
China?
* * *

The summit ended in Xi'an. It was decided to build a railway line to China, without Russia. And how it is possible – you can see on the map. pic.twitter.com/IxsBa1TGyH

— Spriter (@Spriter99880) May 20, 2023
Kazakhstan in the middle The Interpreter
Differences Over Kashmir & Ukraine Aren't Impeding The Expansion Of Russian-Pakistani Trade Andrew Korybko
Myanmar
Bangladesh Reports Growing Insurgency on Myanmar Border The Irrawaddy
India
Adani Probe Will Only Produce Heat, Not Light Bloomberg

What India's decision to scrap its 2,000-rupee note means for its economy Channel News Asia
Syraqistan
Saudi surge of diplomacy brings Assad, Zelenskyy to Arab summit AP
Dear Old Blighty
Is Britain Finally Ready To Admit Brexit Was a (Catastrophic) Mistake? Umar Haque (Re Silc). Lol no.
Biden Administration
Will Biden's hard-hat environmentalism bridge the divide on clean energy future? AP

A Cohort of Scientists Is About to Be Crushed Mike the Mad Biologist

The Infectious Diseases Specialist, At Risk of Extinction (accepted manuscript) Journal of Infectious Diseases. "Forty-four percent of ID fellowship programs did not fill their training positions in the Medicine Subspecialities Match of the National Resident Matching Program, the highest percentage since 2016 (when 58% of programs did not fill). In fact, ID fellowship training has been undersubscribed for many years, with the ratio of applicants to positions under 1.0 dating back to 2012."
New Not-So-Cold War
* * *

* * *
Democrats en Déshabillé
Donald Trump Against America Michael Tomasky, The New Republic. Ask the postman, ask the mailman, ask the milkman, white with foam!

NGOs:

An Algorithm Decides Who Gets a Liver Transplant. Here Are 5 Things to Know. The Markup. More NGO problems.

Nonprofits are sapping the progressive project (excerpt) Noah Smith, Noahpinion. NGO Kounkuey's La Sombrita project. Commentary:

It provides zero utility as shade or shelter so the price is irrelevant. It's a lamppost, can be priced accordingly and does not require a global excursion to research.

If a client has design criteria that prevent professional execution and will harm the public good, you decline… https://t.co/El8dE7n3Aq

— Naomi Wu 机械妖姬 (@RealSexyCyborg) May 20, 2023

Entertaining thread!
B-a-a-a-d Banks
Schrödinger's swap: the audacious plan to trigger Credit Suisse's CDS FT Alphaville

America's Biggest Bank Is Everywhere—and It Isn't Done Growing WSJ
Digital Watch
Chatbots Don't Know What Stuff Isn't Quanta. Important.

AI just killed its first big stock Risk Hedge. Bullshit > education.
Zeitgeist Watch
"The day it came apart." Patrick Lawrence, The Scrum. April 30, 1975. Powell Memo was 1971, so maybe not?

Not a parody (Re Silc):

Bud Light and Budweiser to launch new temporary Camo beer bottles to try and appease conservative consumers in the wake of the brands sales slump from the ongoing boycott. 📉

🧾The brand has seen a -23.6% drop in sales vs last year (week ending May 6th).

The new bottle will… pic.twitter.com/9Icw7MZJhN

— Oli London (@OliLondonTV) May 17, 2023
Imperial Collapse Watch
How America weaponised the West Unherd. Worth a read.
Class Warfare
Why flying sucks Business Insider
Going Up London Review of Books
Tips from a traveler; the whole thread is worth a read:
For about 7 years, I lived with no fixed address. For 5 of those years, I was constantly traveling. Where the hell did I sleep?

About 7 nights in 10, I 'stealth camped' anywhere I could sleep without detection. In almost 2k nights out, I was caught <10 times.

Megathread
1/25+ pic.twitter.com/WNSzomNfJk

— 𝙰𝚍𝚒𝚛𝚘𝚗𝚍𝚊𝚌𝚔𝚎𝚛 (@shagbark_hick) May 20, 2023
Not sure I like the account's pinned tweet much, but this thread is great. Maybe I should have filed it under The Jackpot….
Antidote du jour (via):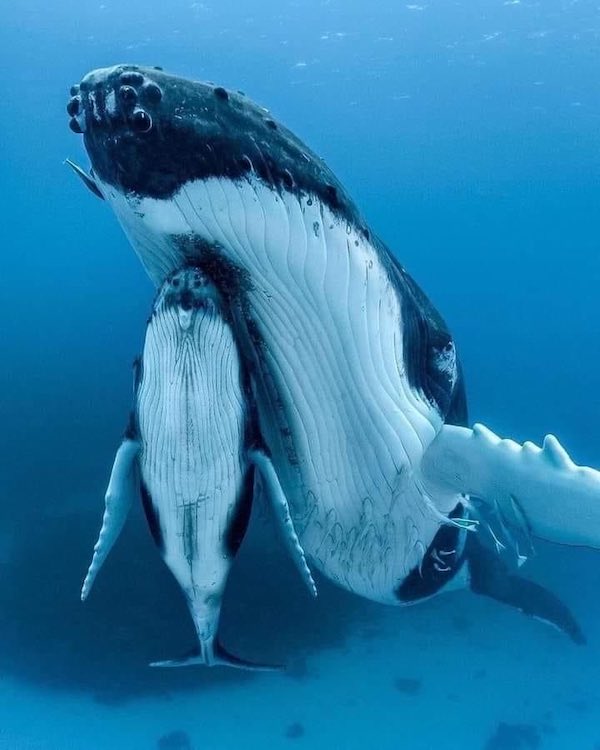 See yesterday's Links and Antidote du Jour here.