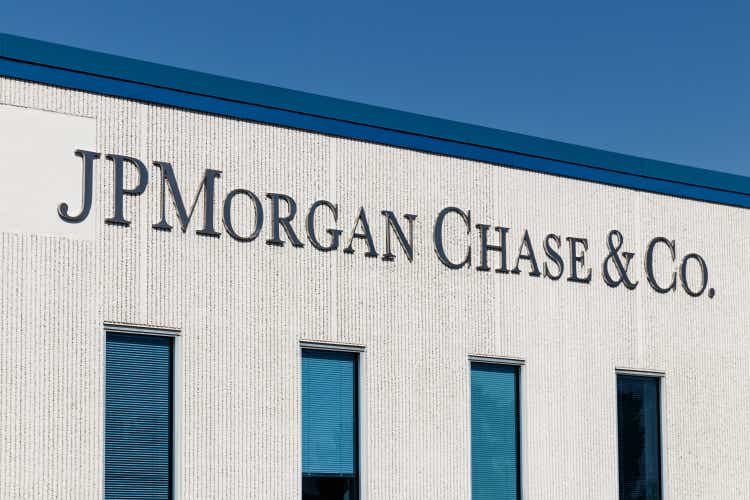 JPMorgan Chase (NYSE:JPM) is putting aside at least $10B to fund its sizable bet on direct lending, in a move that could enable the megabank to capture market share lost to high-profile direct lenders such as Blackstone (BX), Ares Management (ARES) and Apollo Global Management (APO), Bloomberg reported Thursday, citing people familiar with the matter.
Note direct lenders consist of non-bank creditors who finance companies without an intermediary such as investment banks. Private credit has been increasingly used to fund leveraged buyouts in recent years. In July 2022, JPM already was said to have deployed a big "chunk of capital" to keep self-funded leveraged loans on its balance sheet in response to client demand.
In addition to the over $10B it saved, JPMorgan (JPM) won't rule out making "many more billions of dollars available" depending on the capital-deployment opportunity, the people told Bloomberg.
In addition, the loans are being financed from JPM's balance sheet and each deal will see checks as large as $500M. Like rivals Goldman Sachs (GS) and Morgan Stanley (MS), JPM may fundraise for direct lending through its asset management arm in the future, one of the people said.
The foray into direct lending comes after JPMorgan said last week it plans to spend more in 2023 than it did last year, and sees 2023 net interest income lower than analyst expectations.