Asus unveiled the ROG Phone 6 and ROG Phone 6 Pro in July, and it could soon announce the vanilla model's Batman Edition that has leaked online.
The Asus ROG Phone 6 Batman Edition comes in black color. It has "Batman" written under the ROG branding and "ROG Phone 6 BATMAN Edition" below it.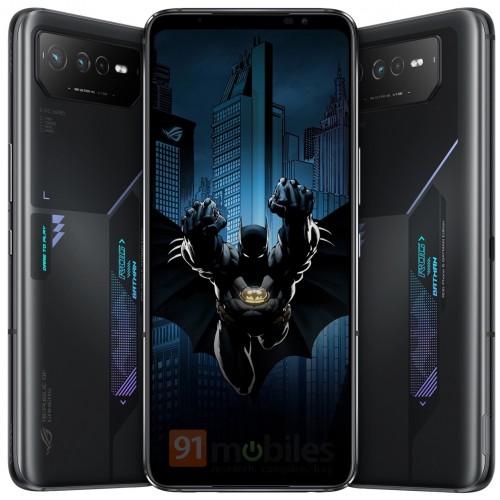 The source claims that the Asus ROG Phone 6 Batman Edition will come with Batman-inspired themes and skins, but you can expect it to share the specs with the regular model.
We don't know when Asus will make the ROG Phone 6 Batman Edition official, but that's not the only new smartphone we are expecting from the Taiwanese brand since the company will unveil the ROG Phone 6D Ultimate (and likely 6D) on September 19.