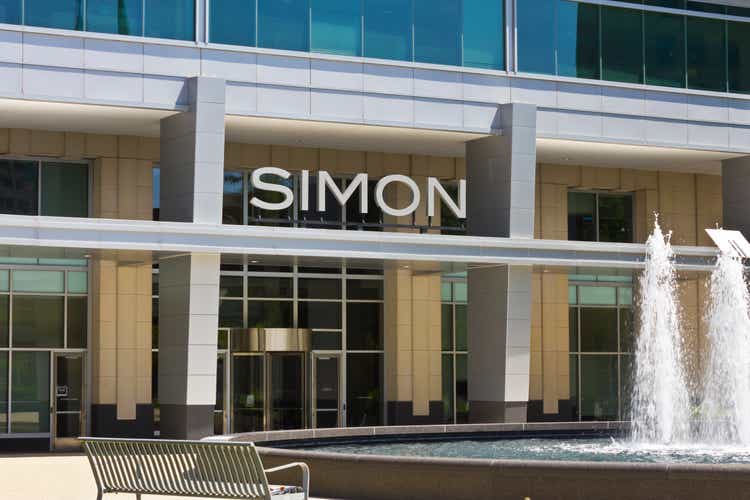 Analysts have lowered the Q2 earnings estimate for retail REIT Simon Property (NYSE:SPG) as the commercial real estate sector is anticipated to see challenges ahead.
The commercial real estate sphere of business is starting to display an ease in demand as a new rising interest rate environment is starting to chip away at the market.
Combined with the remote/hybrid workspace trend, commercial real estate can see clear cut challenges ahead.
SPG is scheduled to announce Q2 earnings results on Monday, August 1st, after market close.
The Q2 consensus FFO estimate is $2.89 (-10.69% Y/Y) and consensus revenue estimate is $1.25B (-0.17% Y/Y).
Over the last 2 years, SPG has beaten FFO estimates 50% of the time and revenue estimates 63% of the time.
Simon Property has decelerating momentum and negative revisions when compared to other real estate stocks, to the point that it gets a Sell rating from Seeking Alpha's Quant rating system.
The company's six-month price performance is -32.89%, while the real estate sector median is -13.67%.
Meanwhile, SPG was among Wells Fargo's recent short-or-avoid quant list based on longer-term price momentum.
Here is a look at SPG's stock performance, as compared to peers: